Description
Additional information
PRODUCT RESTRICTIONS
DELIVERY INFO
Reviews (0)
Description

P169 SPRING BB PISTOL
This p169 is one of our cheaper starter airsoft BB pistols. Not designed to be used at a skirmish, but great fun target shooting or for garden battles. This pistol appears to have been inspired by the classic 1911 pistol, the 1911 is a family of single-action semi-automatic pistols, shooting a .45 cartridge. With the original being introduced in the year 1911, the 1911 family is one of the longest-running weapons currently in use. this variant is based on the more modernized 1911's. 1911 is one of the "big three" in airsoft pistol modules, alongside the Glock and the M9 it is one of the most commonly seen pistol at any skirmish site. This does come with a fully working safety, which is not always the case with cheaper spring pistols. The build quality, as you might expect is not hard-wearing however for the price you really do get great value for money. The plastic used is solid and will be absolutely fine to stand up to the stresses of regular use. Naturally with any plastic gun care should be taken not to drop it onto hard surfaces, however small bumps and knocks should not really present you with any issues. This is a great fun airsoft BB pistol that will supply hours of entertainment.
FEATURES
Around 220 FPS
12 Round Magazine
Easy-Pull Top Slide
Skeletonised Trigger
No Gas/Battery Needed!
SPECIFICATIONS
| | |
| --- | --- |
| FPS (ESTIMATED) | 220 |
| POWER TYPE | SPRING |
| ROUNDS | 12 |
| HOP-UP | YES |
| BLOWBACK | NO |
| CONSTRUCTION | ABS |
| WITH CASE | NO (BOX ONLY) |
| 1:1 SCALE | YES |
| RECOMMENDED AMMO | 0.12G |
| WITH MAGAZINE | YES |
| WITH ACCESSORIES | NO |
MARKS TIPS
This is a low-cost ABS (plastic) pistol that will supply hours of fun. Recommended BBs are 0.12G however if you use 0.20G the pistol will shoot a shorter distance but will become very accurate for short distance target shooting. Never go higher than 0.20G as it will damage the pistol and avoid your warranty. One final point from me – do not drop this pistol, it is a budget plastic pistol so may brake.
IN THE BOX
P169 Spring Pistol
Magazine
Small Bag BBs
PRODUCT RESTRICTIONS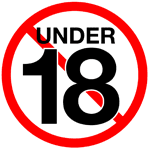 If you are 18 years of age or over you can buy a two-tone Airsoft BB Gun, one which PRINCIPLE COLOUR is significantly different from that of a real firearm i.e. bright orange, green, blue, clear etc.
There is no age restriction to own or to operate an Airsoft gun or pistol. It is within the law for a person that is 18 years or over to purchase a two-tone Airsoft gun or pistol and gift it to a person that is under the age of 18 years of age to own and operate. So, a parent can buy a two-tone airsoft gun or pistol and give it to their child to use or keep regardless of their age. We recommend that an adult should supervise persons under the age of 14 years.
Since October 2007 you can only buy a realistic imitation firearm (one that looks like a real gun i.e. black, tan, gold or silver) if you are at least 18 years old and meet one of the following conditions.
You are a REGISTERED airsofter with a membership of an insured skirmish site. To be registered you must attend a properly organised and insured airsoft site and play for at least three days over a period of not less than two months. Even if you attend and play the three days in your first week, UK Law requires that two months pass from the first day attended before you can legally be registered.
The delivery address is not in the UK
You have a current UKARA membership
You have a current UKAPA membership
You are a member of a properly insured historical re-enactment group or society
You are a film, television or theatre production company
You are (or are acting on behalf of) a museum
You are a Crown Servant in pursuance of your Crown duties
If you cannot meet any of these criteria, you can still buy an imitation firearm, one which PRINCIPLE COLOUR is significantly different from that of a real firearm – i.e. bright orange, green, blue, clear etc.
WARNING: The Manufacturer or Retailer shall NOT be held responsible or liable for any consequential, direct or indirect or special loss, damage, injury or accidents caused by the use of the products that are purchased. In ALL cases the purchaser or user assumes full responsibility and all risk associated with the use of our products.
DELIVERY INFO
| | | | |
| --- | --- | --- | --- |
| UK Mainland | Priority Delivery | 1-2 Working Days | £5.00 |
| | Standard Delivery | 3-5 Working Days | £3.00 |
| | Saturday Delivery | Order Before Thursday | £20.00 |
| | Buy and Collect | 30 Min After Ordering | £0.00 |
| | Free Delivery | 4-5 Working Days | Orders Over £100 |
| Scottish Highlands | Standard Delivery | 4-5 Working Days | £15.00 |
| Isle of Man | Standard Delivery | 4-5 Working Days | £15.00 |
| Channel Islands | Standard Delivery | 4-5 Working Days | £25.00 |
| Jersey | Standard Delivery | 4-5 Working Days | £15.00 |
| Guernsey | Standard Delivery | 4-5 Working Days | £15.00 |
| Southern Ireland | Standard Delivery | 4-5 Working Days | £8.50 |
| Belgium | Standard Delivery | 6-7 Working Days | £8.50 |
| Netherlands | Standard Delivery | 6-7 Working Days | £8.50 |
| France | Standard Delivery | 6-7 Working Days | £13.00 |
| Monaco | Standard Delivery | 6-7 Working Days | £12.00 |
| Denmark | Standard Delivery | 6-7 Working Days | £8.50 |
| Germany | Standard Delivery | 6-7 Working Days | £8.50 |
| Italy | Standard Delivery | 6-7 Working Days | £13.00 |
| Spain | Standard Delivery | 6-7 Working Days | £17.00 |
| Portugal | Standard Delivery | 6-7 Working Days | £22.00 |
| Greece | Standard Delivery | 6-7 Working Days | £30.00 |
| Austria | Standard Delivery | 6-7 Working Days | £19.00 |
| Czech Republic | Standard Delivery | 6-7 Working Days | £19.00 |
| Estonia | Standard Delivery | 6-7 Working Days | £19.00 |
| Finland | Standard Delivery | 6-7 Working Days | £19.00 |
| Hungary | Standard Delivery | 6-7 Working Days | £19.00 |
| Latvia | Standard Delivery | 6-7 Working Days | £19.00 |
| Lithuania | Standard Delivery | 6-7 Working Days | £19.00 |
| Norway | Standard Delivery | 6-7 Working Days | £26.00 |
| Poland | Standard Delivery | 6-7 Working Days | £26.00 |
| San Marino | Standard Delivery | 6-7 Working Days | £19.00 |
| Slovenia | Standard Delivery | 6-7 Working Days | £19.00 |
| Slovakia | Standard Delivery | 6-7 Working Days | £19.00 |
| Sweden | Standard Delivery | 6-7 Working Days | £19.00 |
| Switzerland | Standard Delivery | 6-7 Working Days | £26.00 |
| Bulgaria | Standard Delivery | 6-7 Working Days | £26.00 |
| Croatia | Standard Delivery | 6-7 Working Days | £26.00 |
| Romania | Standard Delivery | 6-7 Working Days | £26.00 |
| Turkey | Standard Delivery | 6-7 Working Days | £26.00 |
| Leichtenstein | Standard Delivery | 6-7 Working Days | £26.00 |
| Albania | Standard Delivery | 6-7 Working Days | £26.00 |
| Belarus | Standard Delivery | 6-7 Working Days | £26.00 |
| Bosnia | Standard Delivery | 6-7 Working Days | £26.00 |
| Kosovo | Standard Delivery | 6-7 Working Days | £26.00 |
| Macedonia | Standard Delivery | 6-7 Working Days | £26.00 |
| Moldova | Standard Delivery | 6-7 Working Days | £26.00 |
| Montenegro | Standard Delivery | 6-7 Working Days | £26.00 |
| Serbia | Standard Delivery | 6-7 Working Days | £26.00 |
| Ukraine | Standard Delivery | 6-7 Working Days | £26.00 |
| USA | Standard Delivery | 6-7 Working Days | £26.00 |