Description
PRODUCT RESTRICTIONS
DELIVERY INFO
Reviews (0)
Description
M56A AIRSOFT MULTI-SHOT SHOTGUN
The UTG (M56A FIXED STOCK) M3 shotgun is modelled after the well-known Marui M3 Shorty which has been in service for several years. These unique pump action shotguns fire three BBs in one shot so these are actual airsoft "shotguns" and not just single shot airsoft guns that look like shotguns. This multi-shot capability is accomplished by three separate barrels inside of the shotguns main outer barrel. Other multi-shot shotguns use just one inner barrel so the velocity and range of the BBs are far from consistent. When the UTG M3 shotgun is fired it sends three BBs streaking towards your target in spread pattern capable of taking out multiple targets. The barrels are mated to a honeycomb of three pistons which are powered by dual overlapping main springs so each BB travels at the same velocity. They leave the barrel in a tight group no wider than a penny and gradually spread out for a real scattergun effect. Because of this they are not the best at long range engagements but will unleash havoc in close quarter scenarios. The tightness of the spread can be varied by changing the weight of the BB. For a widespread use 0.20g BBs and for tighter spreads use the heavier .25g BBs.
Constructed out of heavy duty ABS with metal parts this shotgun is extremely solid. They used very few lead weights in this gun so it may be lighter than you would expect however do not let this fool you. The M3 is built like a tank. The pump action fits closely to the guide rails and is anchored to two metal action bars so when you rack the forearm it goes straight back without any flex. The butt pad, forearm and pistol grip also have a nice rubber like coating on them for extra grip. Metal parts include the magazine tube, front sling mount, loading gate, trigger and rear sling mount.
Its magazine looks exactly like a 12ga shotgun shell and is good for 10 x 3 shots. The shell is inserted into the loading port just forward of the trigger. True to its real steel, fire spitting counterpart, the UTG M3 packs a serious punch. Each BB is fired at 300 – 330 FPS with the combined kinetic energy of 2.1 Joules. Needless to say, this shotgun is devastating at close range.
Overall the UTG M3 is a solid, well-built shotgun. With its massive power and multi-shot capability, it is sure to become your next spring gun.
SPECIFICATIONS
| | |
| --- | --- |
| FPS (ESTIMATED) | 300 - 330 |
| POWER TYPE | SPRING |
| ACTION | PUMP |
| FETURE | TRY-SHOT |
| WITH MAGAZINE | YES (SHELL) |
| ROUNDS | 30 |
| HOP-UP | YES |
| CONSTRUCTION | ABS & METAL |
| 1:1 SCALE | YES |
| WITH CASE | NO |
| WITH ACCESSORIES | NO |
| RECOMMENDED AMMO | 0.20G |
| OVERAL LENGTH | 890MM |
| BARREL LENGTH | 480MM |
IN THE BOX
M56 Shotgun
1 Shell
UTG Speed Loader
Gun Strap
Cleaning Rod
Small Bag BBs
Gun Sling
PRODUCT RESTRICTIONS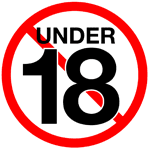 If you are 18 years of age or over you can buy a two-tone Airsoft BB Gun, one which PRINCIPLE COLOUR is significantly different from that of a real firearm i.e. bright orange, green, blue, clear etc.
There is no age restriction to own or to operate an Airsoft gun or pistol. It is within the law for a person that is 18 years or over to purchase a two-tone Airsoft gun or pistol and gift it to a person that is under the age of 18 years of age to own and operate. So, a parent can buy a two-tone airsoft gun or pistol and give it to their child to use or keep regardless of their age. We recommend that an adult should supervise persons under the age of 14 years.
Since October 2007 you can only buy a realistic imitation firearm (one that looks like a real gun i.e. black, tan, gold or silver) if you are at least 18 years old and meet one of the following conditions.
You are a REGISTERED airsofter with a membership of an insured skirmish site. To be registered you must attend a properly organised and insured airsoft site and play for at least three days over a period of not less than two months. Even if you attend and play the three days in your first week, UK Law requires that two months pass from the first day attended before you can legally be registered.
The delivery address is not in the UK
You have a current UKARA membership
You have a current UKAPA membership
You are a member of a properly insured historical re-enactment group or society
You are a film, television or theatre production company
You are (or are acting on behalf of) a museum
You are a Crown Servant in pursuance of your Crown duties
If you cannot meet any of these criteria, you can still buy an imitation firearm, one which PRINCIPLE COLOUR is significantly different from that of a real firearm – i.e. bright orange, green, blue, clear etc.
WARNING: The Manufacturer or Retailer shall NOT be held responsible or liable for any consequential, direct or indirect or special loss, damage, injury or accidents caused by the use of the products that are purchased. In ALL cases the purchaser or user assumes full responsibility and all risk associated with the use of our products.
DELIVERY INFO
| | | | |
| --- | --- | --- | --- |
| UK Mainland | Priority Delivery | 1-2 Working Days | £7.00 |
| | Standard Delivery | 3-5 Working Days | £5.00 |
| | Saturday Delivery | Order Before Thursday | £20.00 |
| | Free Delivery | 4-5 Working Days | Orders Over £100 |
| | Buy and Collect | 30 Min After Ordering | £0.00 |
| Scottish Highlands | Standard Delivery | 4-5 Working Days | £15.00 |
| Lerwick | Standard Delivery | 4-5 Working Days | £16.00 |
| Isle of Man | Standard Delivery | 4-5 Working Days | £13.00 |
| Isle of Wight | Standard Delivery | 4-5 Working Days | £13.00 |
| Channel Islands | Standard Delivery | 4-5 Working Days | £25.00 |
| Jersey | Standard Delivery | 4-5 Working Days | £13.00 |
| Guernsey | Standard Delivery | 4-5 Working Days | £15.00 |
| Northern Ireland | Standard Delivery | 4-5 Working Days | £10.00 |
| Republic of Ireland | Standard Delivery | 4-5 Working Days | £10.00 |
| Belgium | Standard Delivery | 6-7 Working Days | £8.50 |
| Netherlands | Standard Delivery | 6-7 Working Days | £8.50 |
| France | Standard Delivery | 6-7 Working Days | £13.00 |
| Monaco | Standard Delivery | 6-7 Working Days | £12.00 |
| Denmark | Standard Delivery | 6-7 Working Days | £8.50 |
| Germany | Standard Delivery | 6-7 Working Days | £8.50 |
| Italy | Standard Delivery | 6-7 Working Days | £13.00 |
| Spain | Standard Delivery | 6-7 Working Days | £17.00 |
| Portugal | Standard Delivery | 6-7 Working Days | £22.00 |
| Greece | Standard Delivery | 6-7 Working Days | £30.00 |
| Austria | Standard Delivery | 6-7 Working Days | £19.00 |
| Czech Republic | Standard Delivery | 6-7 Working Days | £19.00 |
| Estonia | Standard Delivery | 6-7 Working Days | £19.00 |
| Finland | Standard Delivery | 6-7 Working Days | £19.00 |
| Hungary | Standard Delivery | 6-7 Working Days | £19.00 |
| Latvia | Standard Delivery | 6-7 Working Days | £19.00 |
| Lithuania | Standard Delivery | 6-7 Working Days | £19.00 |
| Norway | Standard Delivery | 6-7 Working Days | £26.00 |
| Poland | Standard Delivery | 6-7 Working Days | £26.00 |
| San Marino | Standard Delivery | 6-7 Working Days | £19.00 |
| Slovenia | Standard Delivery | 6-7 Working Days | £19.00 |
| Slovakia | Standard Delivery | 6-7 Working Days | £19.00 |
| Sweden | Standard Delivery | 6-7 Working Days | £19.00 |
| Switzerland | Standard Delivery | 6-7 Working Days | £26.00 |
| Bulgaria | Standard Delivery | 6-7 Working Days | £26.00 |
| Croatia | Standard Delivery | 6-7 Working Days | £26.00 |
| Romania | Standard Delivery | 6-7 Working Days | £26.00 |
| Turkey | Standard Delivery | 6-7 Working Days | £26.00 |
| Leichtenstein | Standard Delivery | 6-7 Working Days | £26.00 |
| Albania | Standard Delivery | 6-7 Working Days | £26.00 |
| Belarus | Standard Delivery | 6-7 Working Days | £26.00 |
| Bosnia | Standard Delivery | 6-7 Working Days | £26.00 |
| Kosovo | Standard Delivery | 6-7 Working Days | £26.00 |
| Macedonia | Standard Delivery | 6-7 Working Days | £26.00 |
| Moldova | Standard Delivery | 6-7 Working Days | £26.00 |
| Montenegro | Standard Delivery | 6-7 Working Days | £26.00 |
| Serbia | Standard Delivery | 6-7 Working Days | £26.00 |
| Ukraine | Standard Delivery | 6-7 Working Days | £26.00 |
| USA | Standard Delivery | 6-7 Working Days | £26.00 |