GAS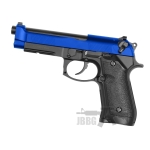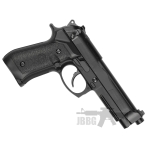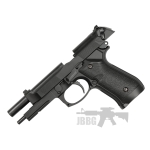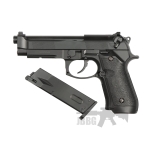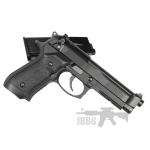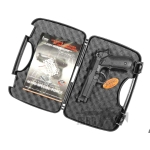 HG190 ABS Gas Airsoft Pistol
This HG190 gas airsoft pistol is a replica of the Beretta M92 pistol also known as the M190 Special Force…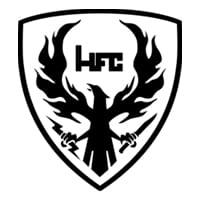 CUSTOMERS WHO BOUGHT THIS ITEM ALSO BOUGHT: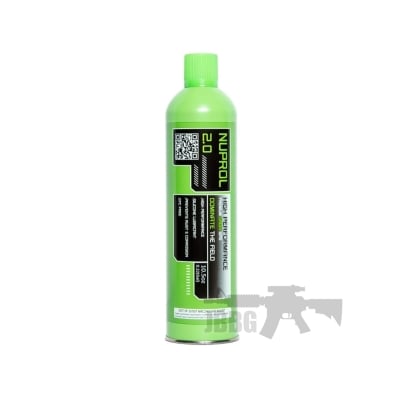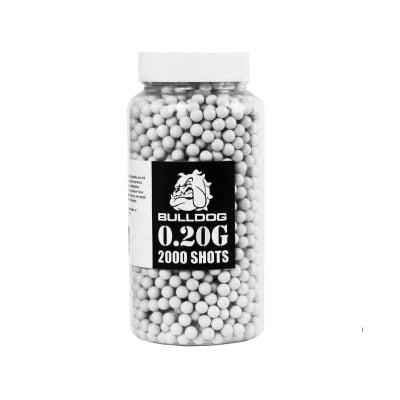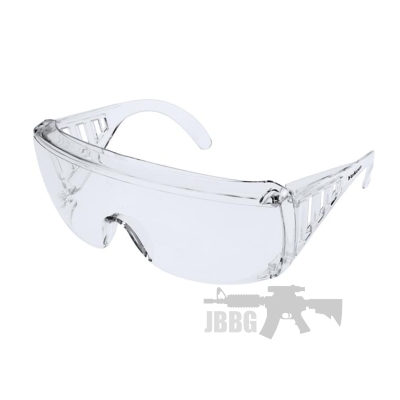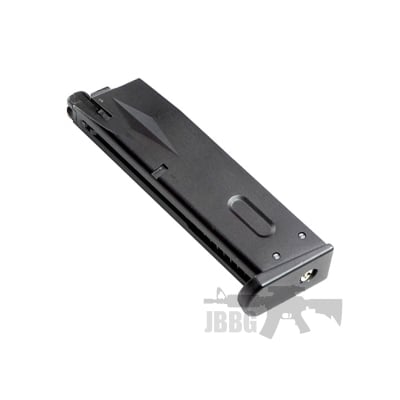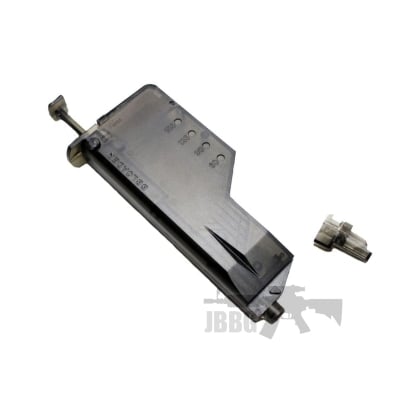 Description
Additional information
PRODUCT RESTRICTIONS
DELIVERY INFO
Reviews (0)
Description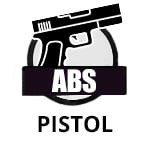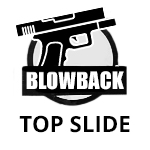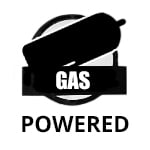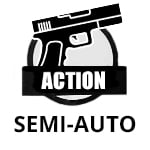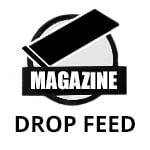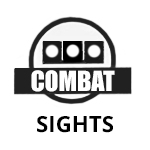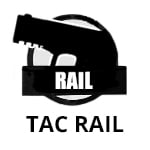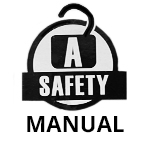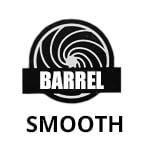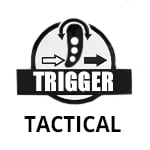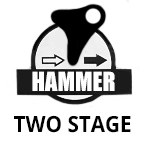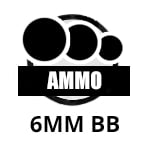 HG190B1 AIRSOFT GAS PISTOL
This HG190 is a replica of the Beretta M92 pistol also known as the M190 Special Force. This gun is an extremely popular pistol boasting some amazing features for an incredibly low price. This pistol was designed using the same internal workings as Tokyo Marui's very reliable M92F series of blowback pistols. This means that this pistol features amazing reliability, a great internal design; superb performing fixed hop-up. The gun also has a fully functional safety catch and disengages the trigger when activated; it is also completely ambidextrous which is perfect for both right and left-handed operators; it can be used by both very easily. This pistol also features a two-stage double action hammer, which can be manually cocked, either part way or fully back to offer a shorter and lighter trigger pull. The disassembly of the pistol also replicates that of a real Beretta M92F pistol using the same disassemble lever and process. This makes it very simple to perform regular maintenance such as lubrication of the key working parts. The standard 24 round HFC magazine included is almost an exact replica of the Tokyo Marui M92F series magazine with only minor differences in the markings. This allows complete compatibility across the makes which is always a useful feature. The user manual offers basic but clear operational and disassembly instructions including well thought out pictures along with English instructional text. This pistol also has a great high-quality hard plastic case, this case is filled with foam that tightly clamps anything inside when the case is closed. This is one of the best low priced Gas Pistols we have seen here at Just BB Guns and recommend this handgun to both beginners and replica Airsoft gun enthusiasts alike.
KEY FEATURES
This pistol is constructed from ABS with some metal parts, this offers better performance in cold weather as the pistol core temperature is much lower than a full metal gas or Co2 airsoft pistol. The construction also makes it lighter than a full metal pistol but just as durable making this pistol ideal for skirmishing.
HOP UP
Hop-up devices apply backspin to the projectile reducing the air pressure on its top side. This causes the plastic pellet to fall less over a given distance than it would without the spin applied, extending the effective range of the weapon without increasing velocity. The HOP-UP on this airsoft gun is located behind the dust cover as normal but is not on a spring, so you will need to pull the dust cover down by hand to adjust hop-up.
IN THE BOX
Hg190B1 pistol in Blue or Black
Hg190 GAS magazine
Allen Key (ranch) to adjust the rear sight
A small bag of 6MM 0.20G BBs
Instruction manual in English
FREE pistol hard case included
SPECIFICATIONS
| | |
| --- | --- |
| FPS (ESTIMATED) | 300 |
| POWER TYPE | GAS |
| ROUNDS | 26 |
| HOP-UP | FIXED |
| BLOWBACK | YES |
| CONSTRUCTION | ABS - ZINK |
| WITH CASE | YES |
| 1:1 SCALE | YES |
| RECOMMENDED AMMO | 0.20G |
| WITH MAGAZINE | YES |
| WITH ACCESSORIES | NO |
| SIZE | 199/134/35MM |
| WEIGHT | 715G |
| SEMI AUTO | YES |
PRODUCT RESTRICTIONS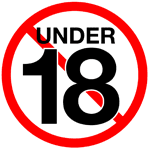 If you are 18 years of age or over you can buy a two-tone Airsoft BB Gun, one which PRINCIPLE COLOUR is significantly different from that of a real firearm i.e. bright orange, green, blue, clear etc.
There is no age restriction to own or to operate an Airsoft gun or pistol. It is within the law for a person that is 18 years or over to purchase a two-tone Airsoft gun or pistol and gift it to a person that is under the age of 18 years of age to own and operate. So, a parent can buy a two-tone airsoft gun or pistol and give it to their child to use or keep regardless of their age. We recommend that an adult should supervise persons under the age of 14 years.
Since October 2007 you can only buy a realistic imitation firearm (one that looks like a real gun i.e. black, tan, gold or silver) if you are at least 18 years old and meet one of the following conditions.
You are a REGISTERED airsofter with a membership of an insured skirmish site. To be registered you must attend a properly organised and insured airsoft site and play for at least three days over a period of not less than two months. Even if you attend and play the three days in your first week, UK Law requires that two months pass from the first day attended before you can legally be registered.
The delivery address is not in the UK
You have a current UKARA membership
You have a current UKAPA membership
You are a member of a properly insured historical re-enactment group or society
You are a film, television or theatre production company
You are (or are acting on behalf of) a museum
You are a Crown Servant in pursuance of your Crown duties
If you cannot meet any of these criteria, you can still buy an imitation firearm, one which PRINCIPLE COLOUR is significantly different from that of a real firearm – i.e. bright orange, green, blue, clear etc.
WARNING: The Manufacturer or Retailer shall NOT be held responsible or liable for any consequential, direct or indirect or special loss, damage, injury or accidents caused by the use of the products that are purchased. In ALL cases the purchaser or user assumes full responsibility and all risk associated with the use of our products.
DELIVERY INFO
| | | | |
| --- | --- | --- | --- |
| UK Mainland | Priority Delivery | 1-2 Working Days | £7.00 |
| | Standard Delivery | 3-5 Working Days | £5.00 |
| | Saturday Delivery | Order Before Thursday | £20.00 |
| | Free Delivery | 4-5 Working Days | Orders Over £100 |
| | Buy and Collect | 30 Min After Ordering | £0.00 |
| Scottish Highlands | Standard Delivery | 4-5 Working Days | £15.00 |
| Lerwick | Standard Delivery | 4-5 Working Days | £16.00 |
| Isle of Man | Standard Delivery | 4-5 Working Days | £13.00 |
| Isle of Wight | Standard Delivery | 4-5 Working Days | £13.00 |
| Channel Islands | Standard Delivery | 4-5 Working Days | £25.00 |
| Jersey | Standard Delivery | 4-5 Working Days | £13.00 |
| Guernsey | Standard Delivery | 4-5 Working Days | £15.00 |
| Northern Ireland | Standard Delivery | 4-5 Working Days | £10.00 |
| Republic of Ireland | Standard Delivery | 4-5 Working Days | £10.00 |
| Belgium | Standard Delivery | 6-7 Working Days | £8.50 |
| Netherlands | Standard Delivery | 6-7 Working Days | £8.50 |
| France | Standard Delivery | 6-7 Working Days | £13.00 |
| Monaco | Standard Delivery | 6-7 Working Days | £12.00 |
| Denmark | Standard Delivery | 6-7 Working Days | £8.50 |
| Germany | Standard Delivery | 6-7 Working Days | £8.50 |
| Italy | Standard Delivery | 6-7 Working Days | £13.00 |
| Spain | Standard Delivery | 6-7 Working Days | £17.00 |
| Portugal | Standard Delivery | 6-7 Working Days | £22.00 |
| Greece | Standard Delivery | 6-7 Working Days | £30.00 |
| Austria | Standard Delivery | 6-7 Working Days | £19.00 |
| Czech Republic | Standard Delivery | 6-7 Working Days | £19.00 |
| Estonia | Standard Delivery | 6-7 Working Days | £19.00 |
| Finland | Standard Delivery | 6-7 Working Days | £19.00 |
| Hungary | Standard Delivery | 6-7 Working Days | £19.00 |
| Latvia | Standard Delivery | 6-7 Working Days | £19.00 |
| Lithuania | Standard Delivery | 6-7 Working Days | £19.00 |
| Norway | Standard Delivery | 6-7 Working Days | £26.00 |
| Poland | Standard Delivery | 6-7 Working Days | £26.00 |
| San Marino | Standard Delivery | 6-7 Working Days | £19.00 |
| Slovenia | Standard Delivery | 6-7 Working Days | £19.00 |
| Slovakia | Standard Delivery | 6-7 Working Days | £19.00 |
| Sweden | Standard Delivery | 6-7 Working Days | £19.00 |
| Switzerland | Standard Delivery | 6-7 Working Days | £26.00 |
| Bulgaria | Standard Delivery | 6-7 Working Days | £26.00 |
| Croatia | Standard Delivery | 6-7 Working Days | £26.00 |
| Romania | Standard Delivery | 6-7 Working Days | £26.00 |
| Turkey | Standard Delivery | 6-7 Working Days | £26.00 |
| Leichtenstein | Standard Delivery | 6-7 Working Days | £26.00 |
| Albania | Standard Delivery | 6-7 Working Days | £26.00 |
| Belarus | Standard Delivery | 6-7 Working Days | £26.00 |
| Bosnia | Standard Delivery | 6-7 Working Days | £26.00 |
| Kosovo | Standard Delivery | 6-7 Working Days | £26.00 |
| Macedonia | Standard Delivery | 6-7 Working Days | £26.00 |
| Moldova | Standard Delivery | 6-7 Working Days | £26.00 |
| Montenegro | Standard Delivery | 6-7 Working Days | £26.00 |
| Serbia | Standard Delivery | 6-7 Working Days | £26.00 |
| Ukraine | Standard Delivery | 6-7 Working Days | £26.00 |
| USA | Standard Delivery | 6-7 Working Days | £26.00 |