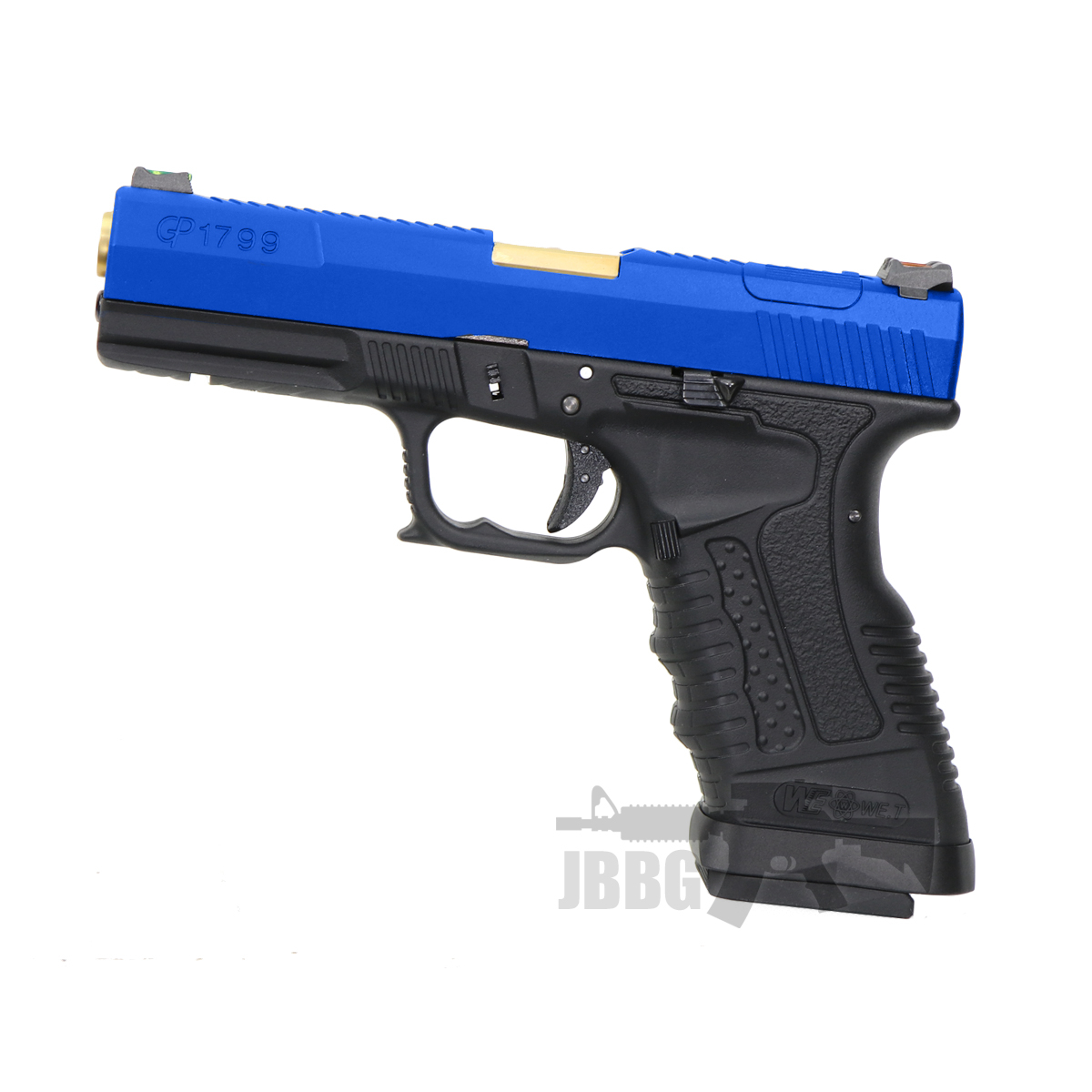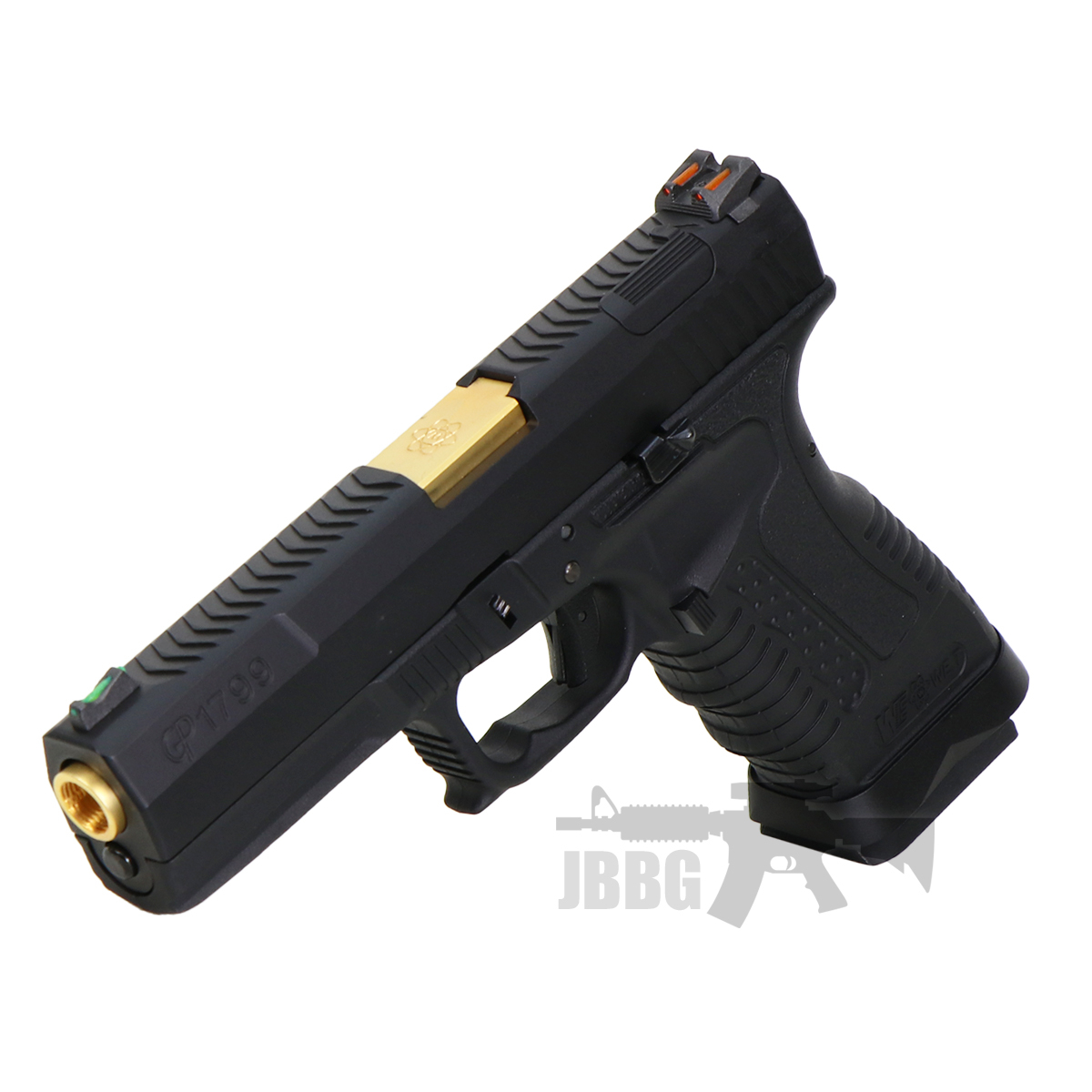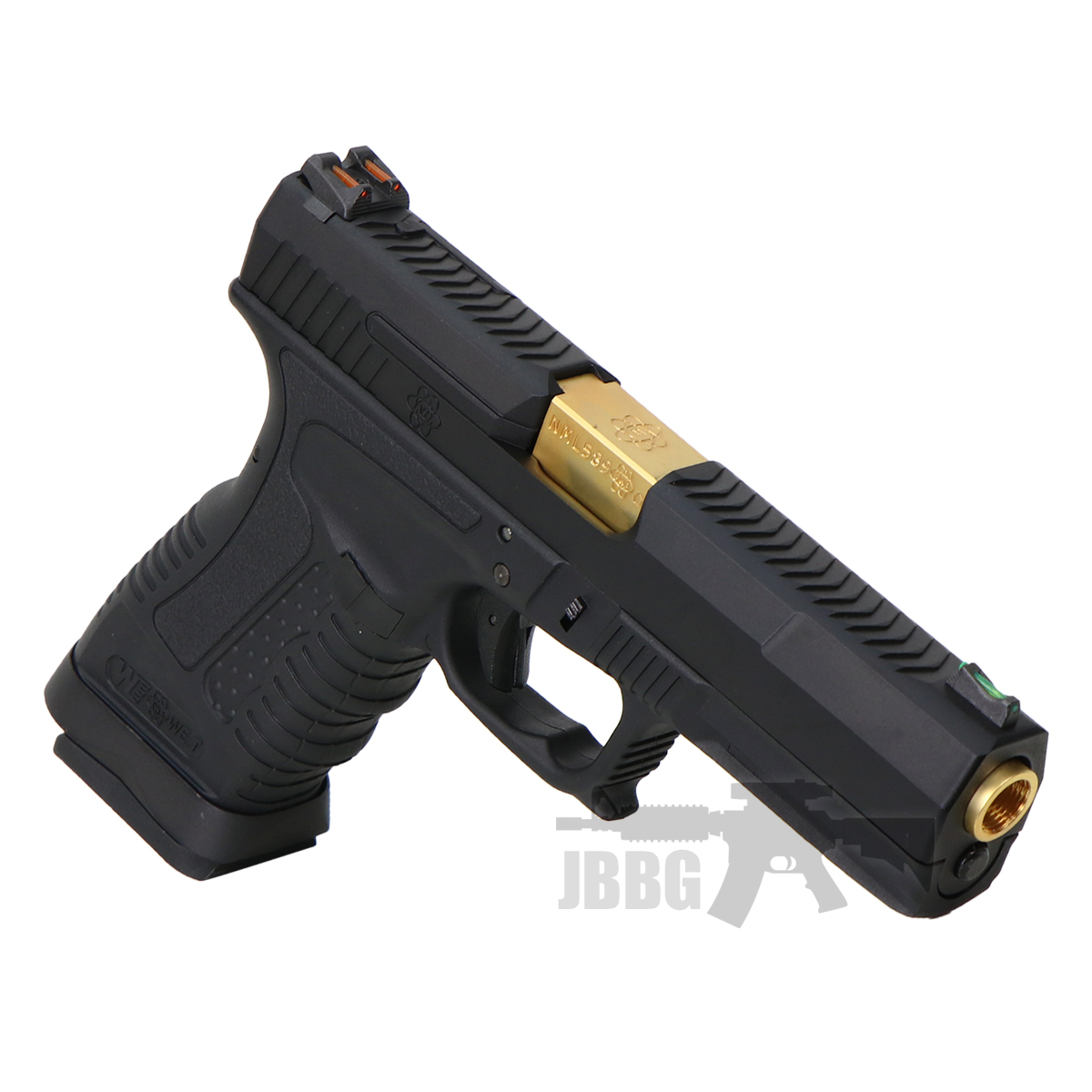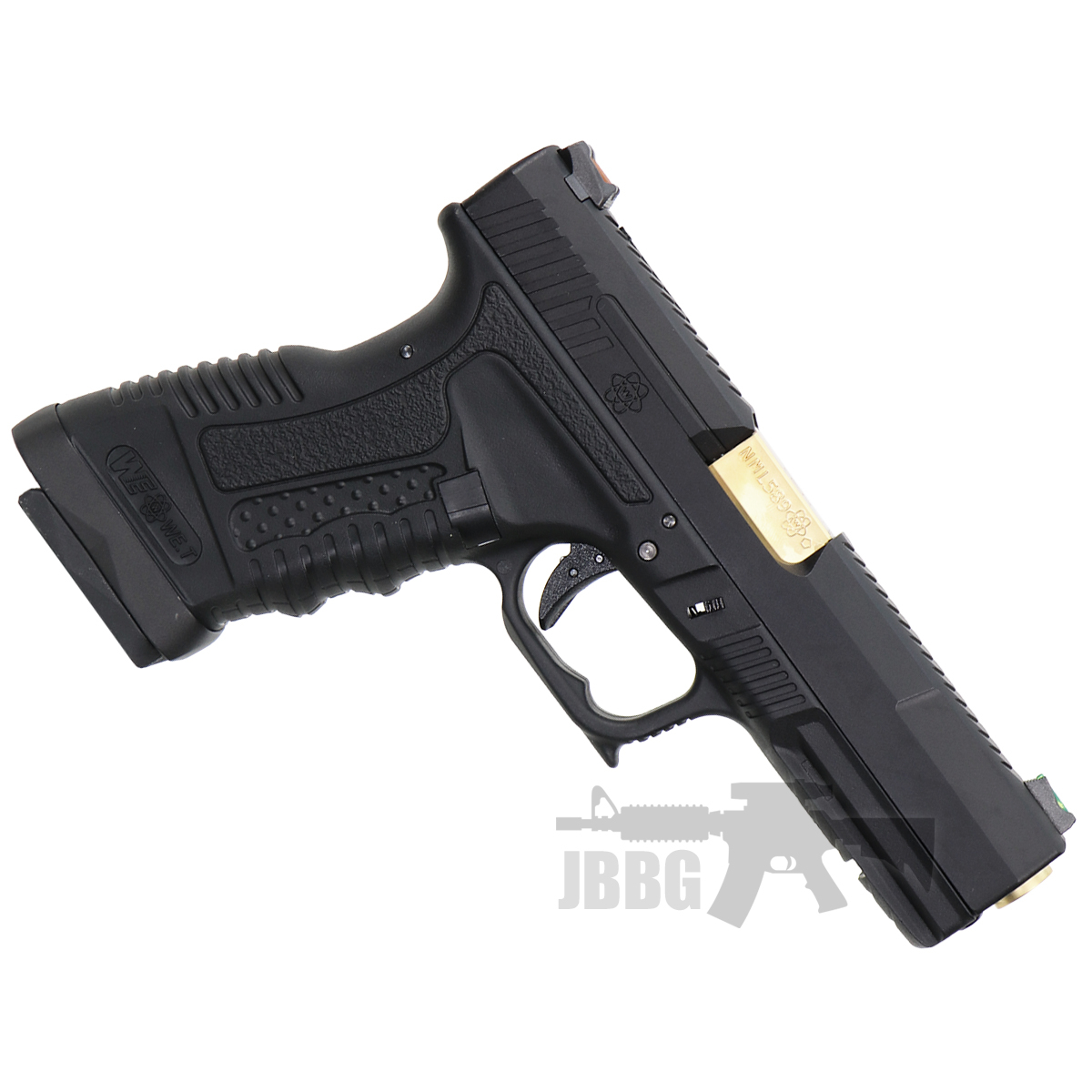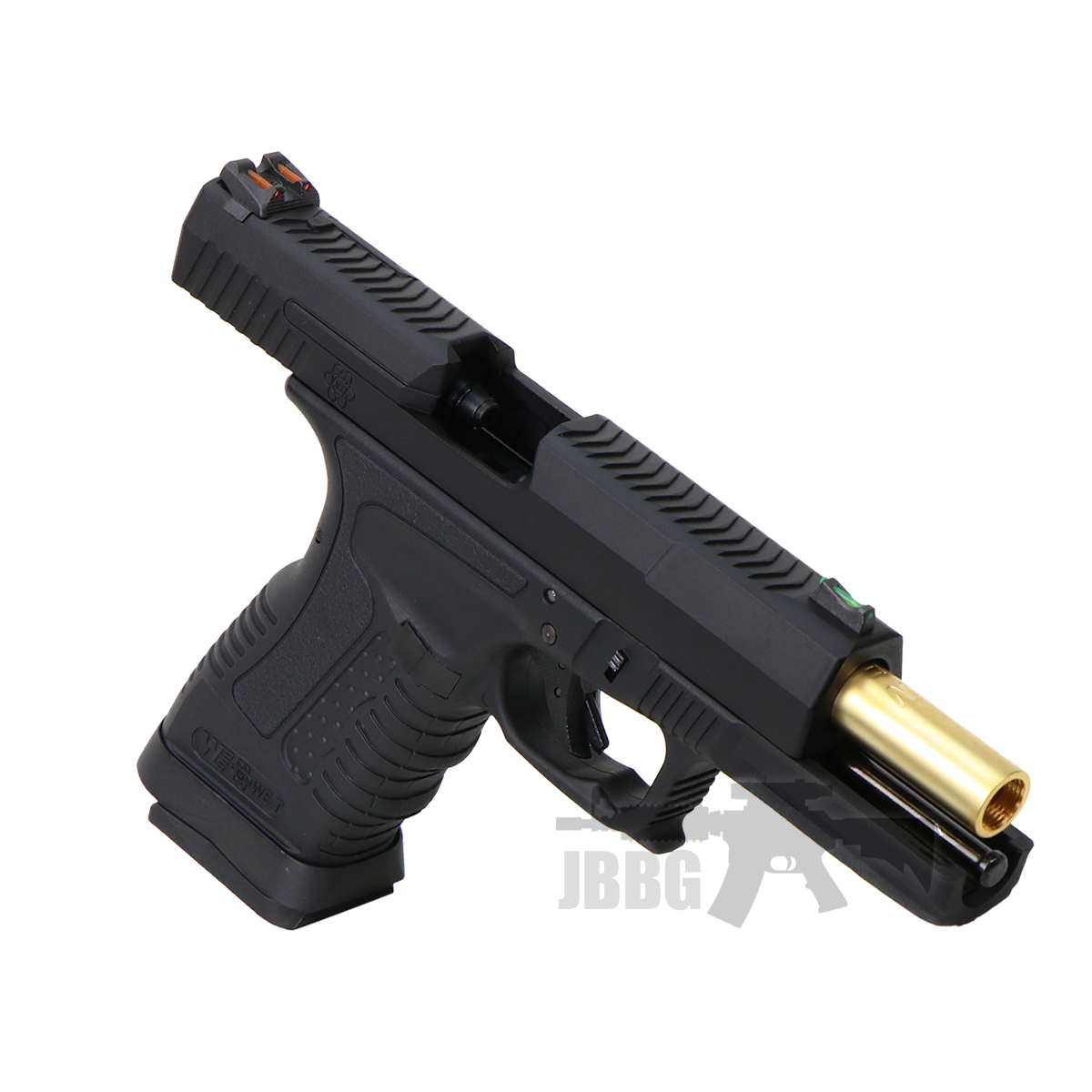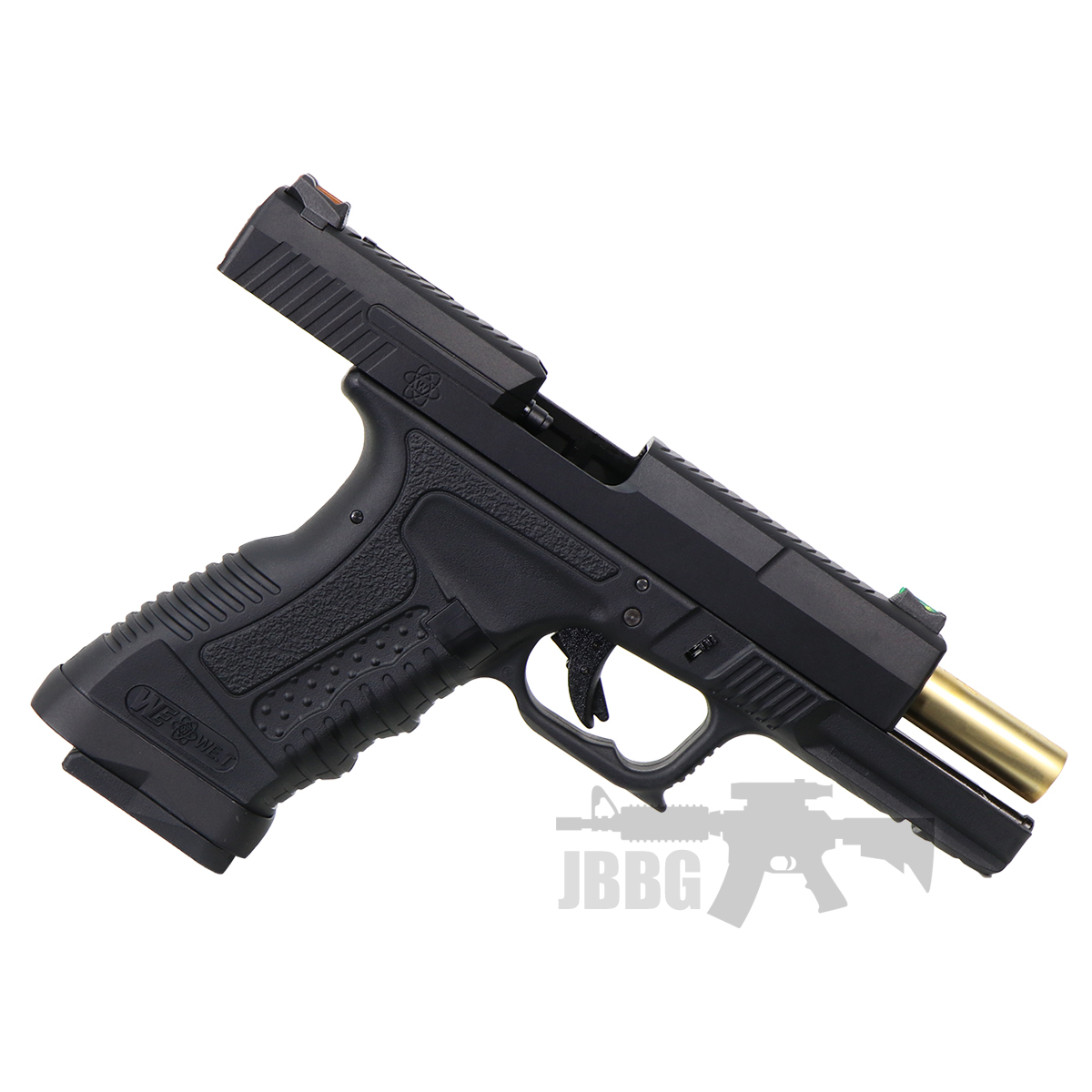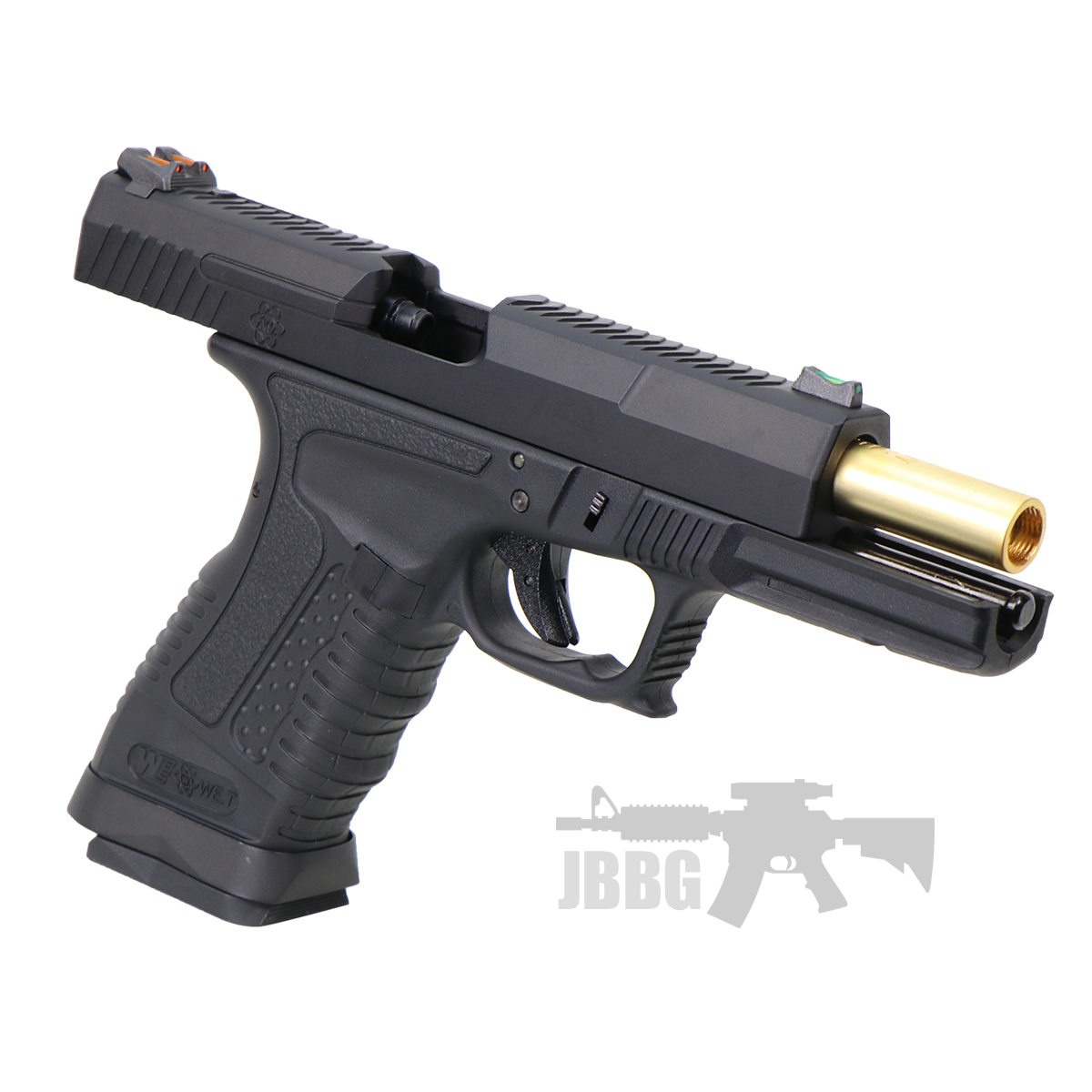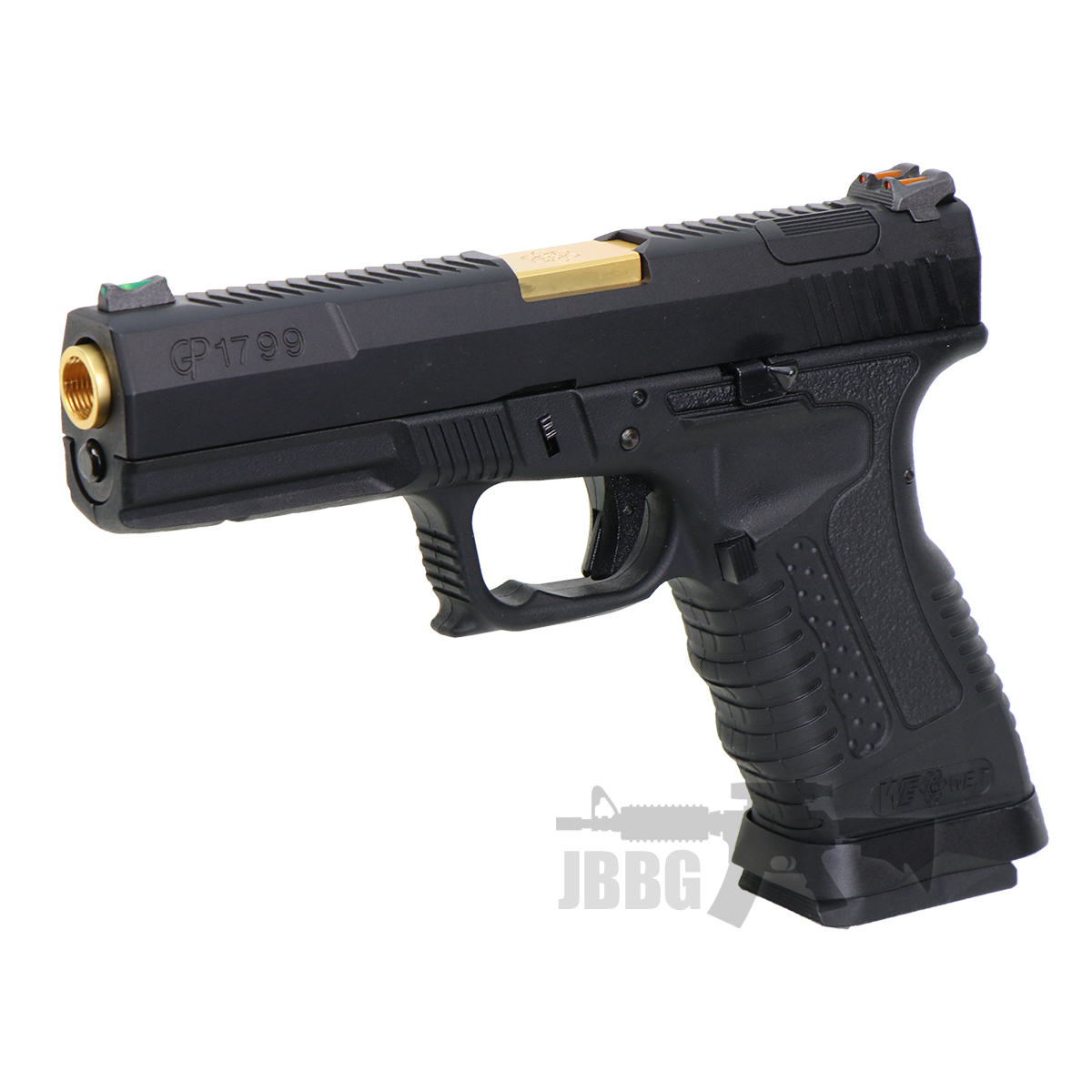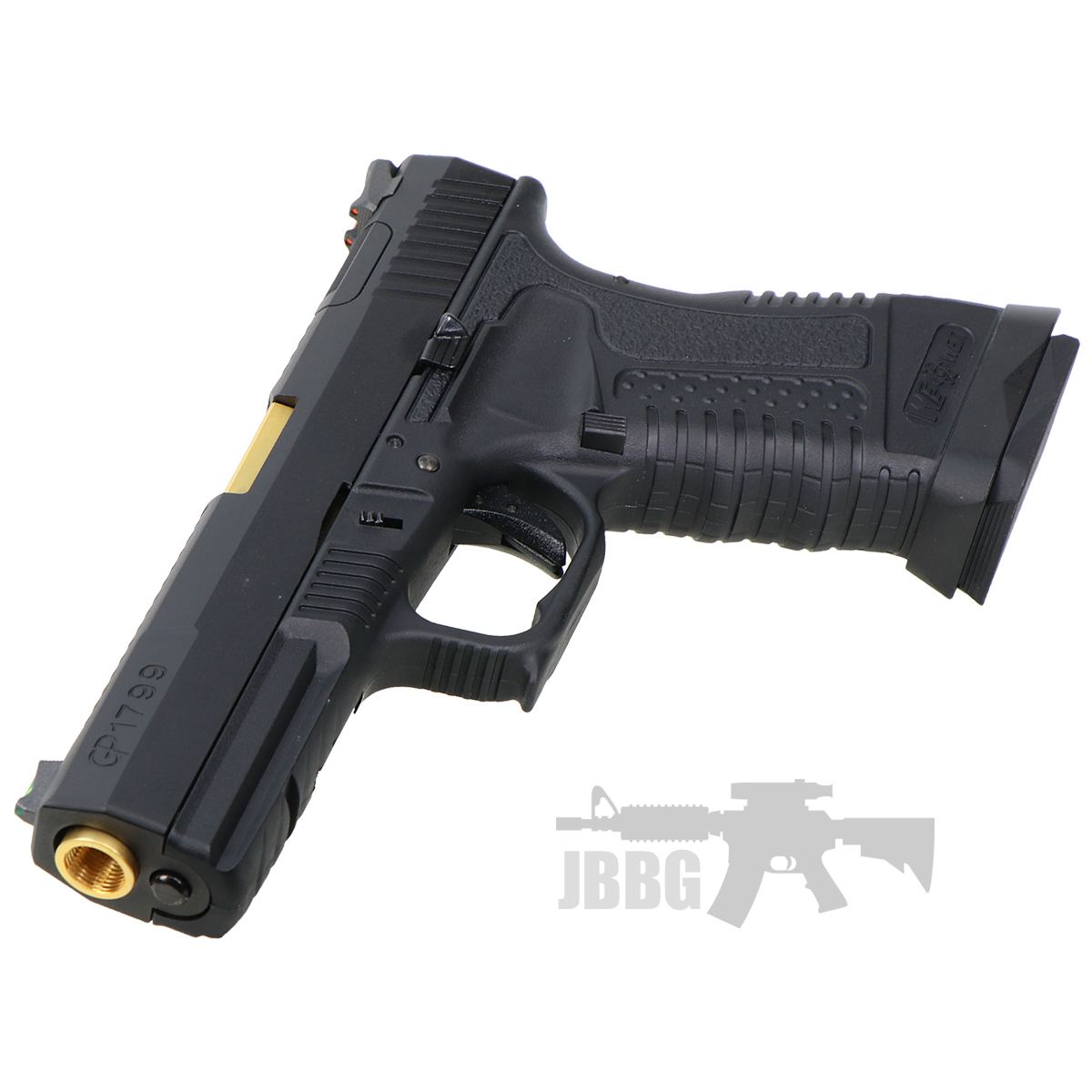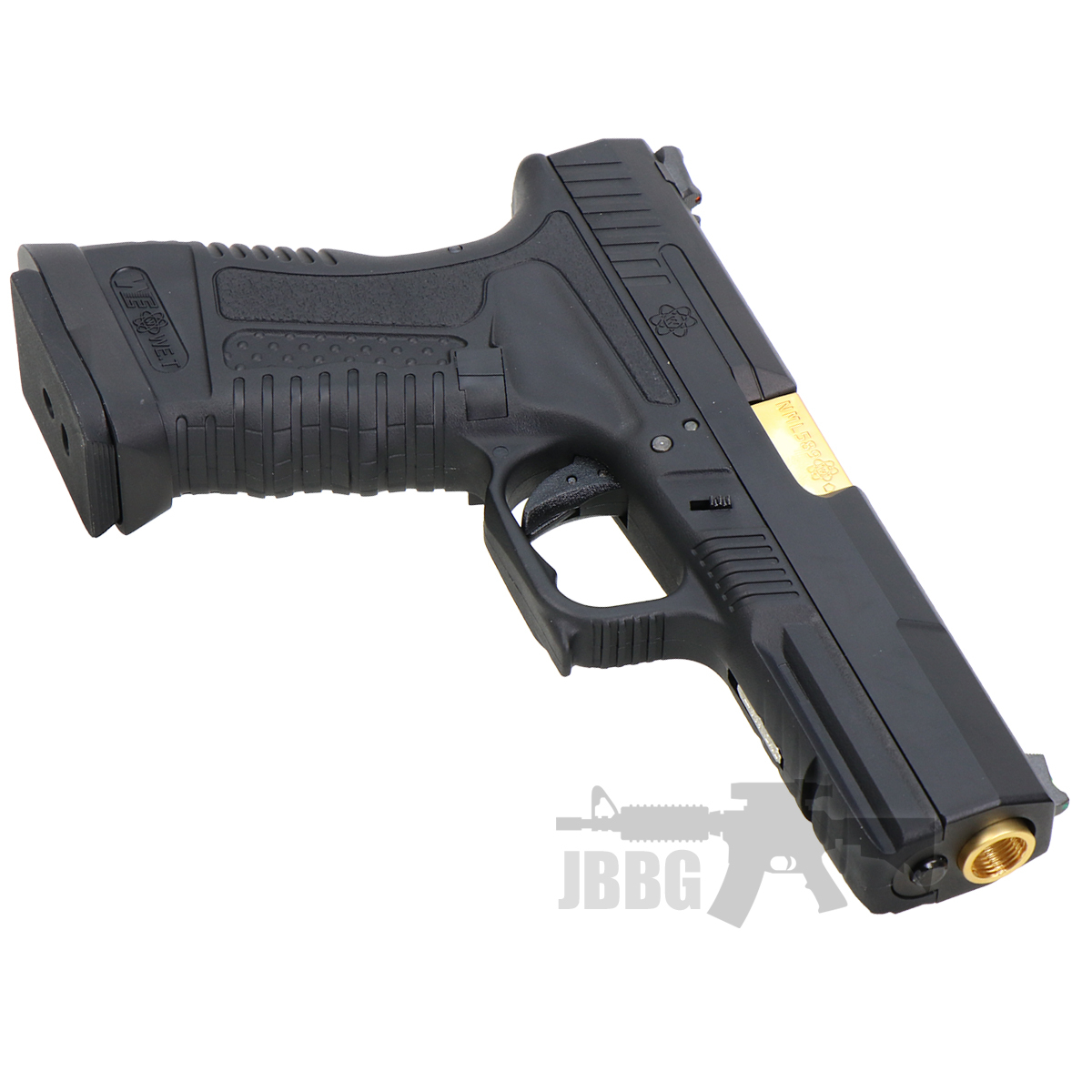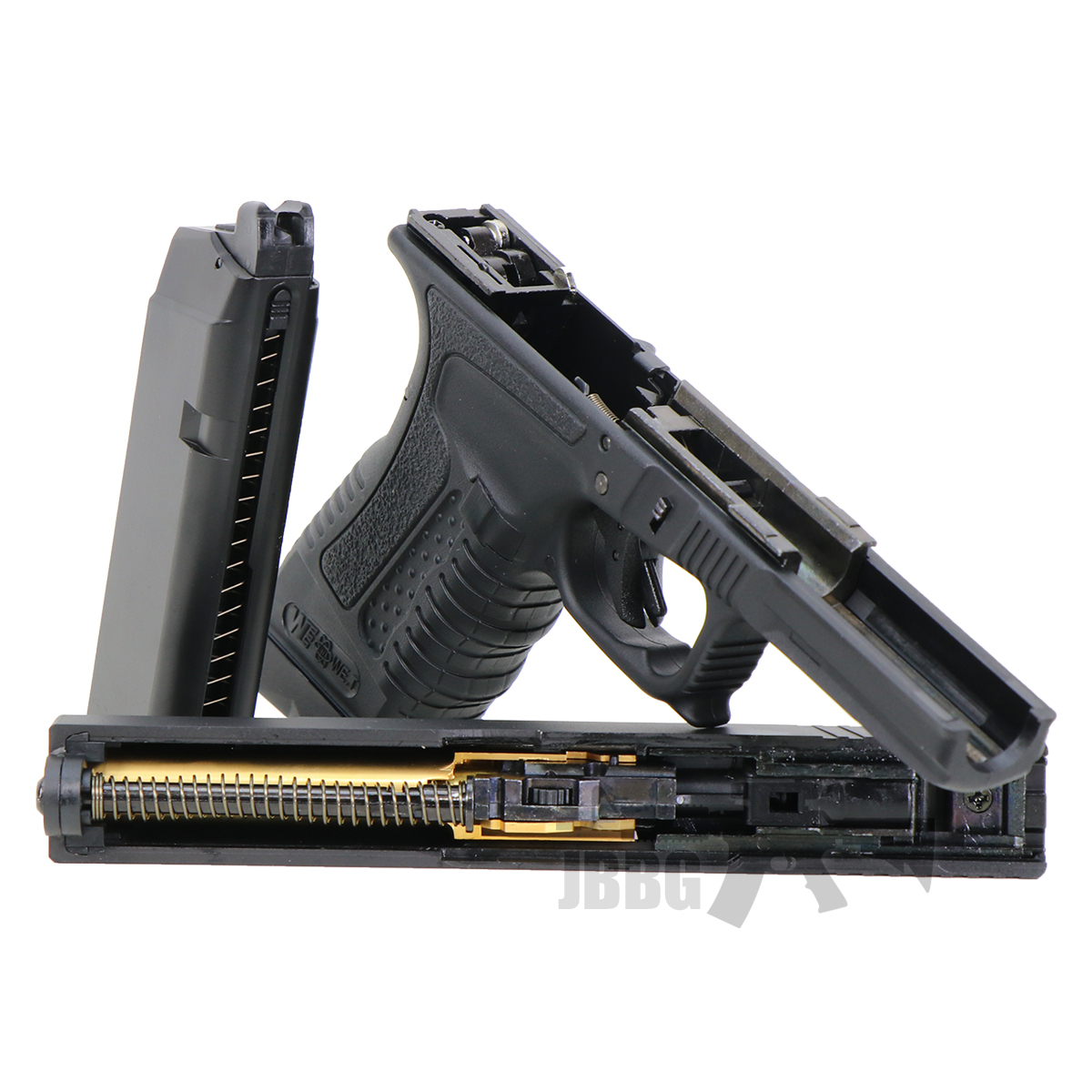 GAS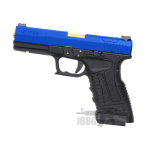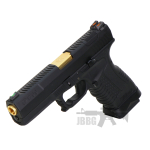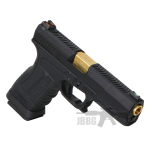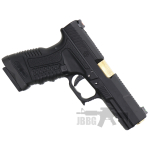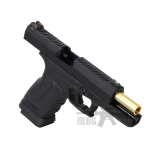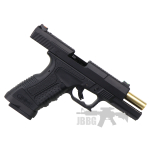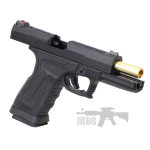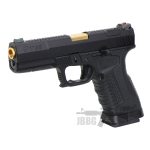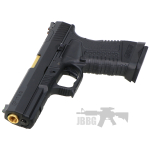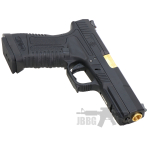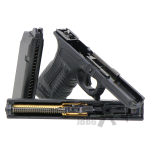 WE GP1799 T1 Gas Blowback Airsoft Pistol
£129.99
This WE gas blowback Airsoft pistol is the outstanding GP1799 airsoft pistol with blowback.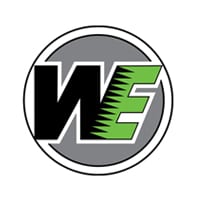 CUSTOMERS WHO BOUGHT THIS ITEM ALSO BOUGHT: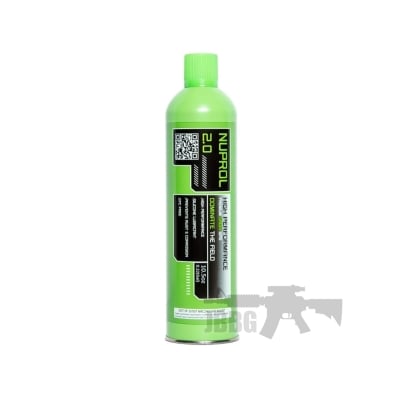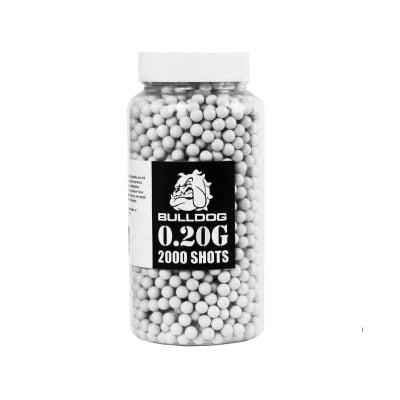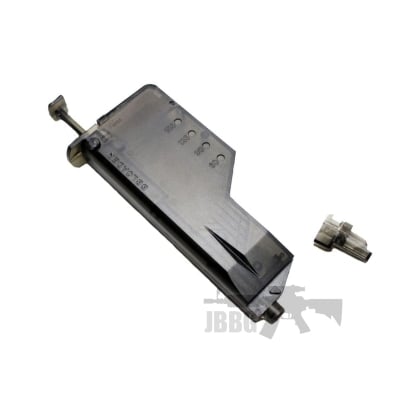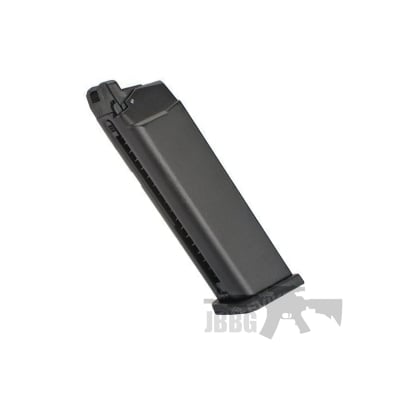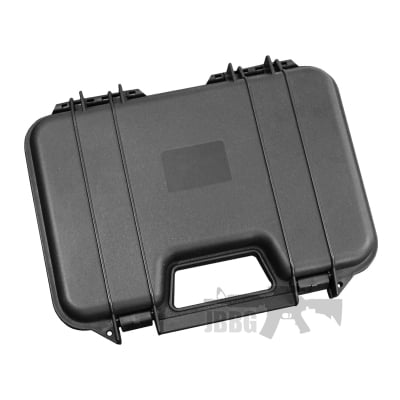 Description
Additional information
PRODUCT RESTRICTIONS
DELIVERY INFO
Reviews (1)
Description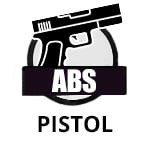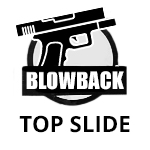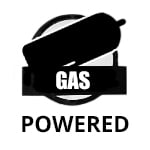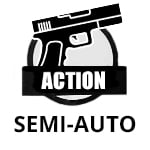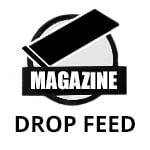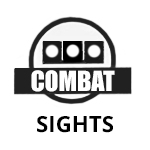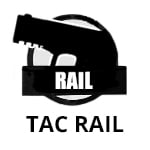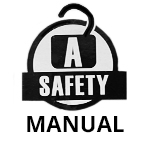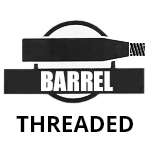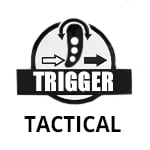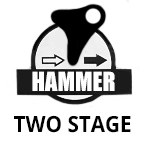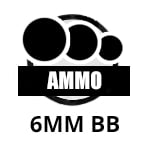 WE TECH GP1799 T1 GAS PISTOL
The GP1799 T1 Gas Blowback Pistol from WE is the competitors choice for fast, accurate action during all battle conditions. This premium grade airsoft pistol combines high-performance with high value and is perfect for those looking for a powerful and reliable sidearm. The GP1799 T1 is constructed with a full metal slide and barrel assembly with a durable polymer lower frame and grip. This pistol features a bottom RIS keymod rail under the barrel for the attachment of your choice of tactical flashlights or lasers. The ergonomically designed polymer grip features a non-slip texture and provides the perfect level of comfortability and stabilization, and can be switched out with one of the other included back straps. The forward-leaning serrations located on the front and rear of the slide provides better grip when manually cocking back the slide to access the hop-up or to load a BB into the firing chamber.
This pistol is powered by Airsoft Green Gas which is filled directly into the 25 round magazine. The semi-automatic design allows you to fire as fast as you can pull the trigger, with no delay or having to manually cock back the hammer between each shot. Utilize the adjustable hop-up for various target range and wind conditions, to achieve maximum precision. Front and rear white tri-dot combat sights allow players to quickly and accurately zero in their targets without the need of an additional optic accessory. Coming in at a hot 330 FPS, this pistol makes for the perfect weapon in CQB or stealthy situations and can easily hit those hard to reach targets. Whether you're an avid airsoft enthusiast or just appreciate well made authentic replicas, the GP1799 T1 Gas Blowback Pistol from WE satisfies the needs of both.
FEATURES
330 FPS with 0.20g BBs
25 Round Metal Magazine
Airsoft Green Gas
Realistic Blowback Action
Full Metal Slide
Durable Polymer Lower Frame
Fiber Optic Front & Rear Sights
Polymer Non-Slip Grip
Beveled Magwell
20mm Accessory Rail Beneath Barrel
Front & Rear Slide Serrations
Adjustable Hop-up
PACKAGE INCLUDES
WE GP1799 T1 Pistol
25rnd Gas Magazine
User Manual
PRODUCT RESTRICTIONS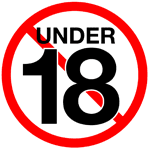 If you are 18 years of age or over you can buy a two-tone Airsoft BB Gun, one which PRINCIPLE COLOUR is significantly different from that of a real firearm i.e. bright orange, green, blue, clear etc.
There is no age restriction to own or to operate an Airsoft gun or pistol. It is within the law for a person that is 18 years or over to purchase a two-tone Airsoft gun or pistol and gift it to a person that is under the age of 18 years of age to own and operate. So, a parent can buy a two-tone airsoft gun or pistol and give it to their child to use or keep regardless of their age. We recommend that an adult should supervise persons under the age of 14 years.
Since October 2007 you can only buy a realistic imitation firearm (one that looks like a real gun i.e. black, tan, gold or silver) if you are at least 18 years old and meet one of the following conditions.
You are a REGISTERED airsofter with a membership of an insured skirmish site. To be registered you must attend a properly organised and insured airsoft site and play for at least three days over a period of not less than two months. Even if you attend and play the three days in your first week, UK Law requires that two months pass from the first day attended before you can legally be registered.
The delivery address is not in the UK
You have a current UKARA membership
You have a current UKAPA membership
You are a member of a properly insured historical re-enactment group or society
You are a film, television or theatre production company
You are (or are acting on behalf of) a museum
You are a Crown Servant in pursuance of your Crown duties
If you cannot meet any of these criteria, you can still buy an imitation firearm, one which PRINCIPLE COLOUR is significantly different from that of a real firearm – i.e. bright orange, green, blue, clear etc.
WARNING: The Manufacturer or Retailer shall NOT be held responsible or liable for any consequential, direct or indirect or special loss, damage, injury or accidents caused by the use of the products that are purchased. In ALL cases the purchaser or user assumes full responsibility and all risk associated with the use of our products.
DELIVERY INFO
| | | | |
| --- | --- | --- | --- |
| UK Mainland | Priority Delivery | 1-2 Working Days | £7.00 |
| | Standard Delivery | 3-5 Working Days | £5.00 |
| | Saturday Delivery | Order Before Thursday | £20.00 |
| | Free Delivery | 4-5 Working Days | Orders Over £100 |
| | Buy and Collect | 30 Min After Ordering | £0.00 |
| Scottish Highlands | Standard Delivery | 4-5 Working Days | £15.00 |
| Lerwick | Standard Delivery | 4-5 Working Days | £16.00 |
| Isle of Man | Standard Delivery | 4-5 Working Days | £13.00 |
| Isle of Wight | Standard Delivery | 4-5 Working Days | £13.00 |
| Channel Islands | Standard Delivery | 4-5 Working Days | £25.00 |
| Jersey | Standard Delivery | 4-5 Working Days | £13.00 |
| Guernsey | Standard Delivery | 4-5 Working Days | £15.00 |
| Northern Ireland | Standard Delivery | 4-5 Working Days | £10.00 |
| Republic of Ireland | Standard Delivery | 4-5 Working Days | £10.00 |
| Belgium | Standard Delivery | 6-7 Working Days | £8.50 |
| Netherlands | Standard Delivery | 6-7 Working Days | £8.50 |
| France | Standard Delivery | 6-7 Working Days | £13.00 |
| Monaco | Standard Delivery | 6-7 Working Days | £12.00 |
| Denmark | Standard Delivery | 6-7 Working Days | £8.50 |
| Germany | Standard Delivery | 6-7 Working Days | £8.50 |
| Italy | Standard Delivery | 6-7 Working Days | £13.00 |
| Spain | Standard Delivery | 6-7 Working Days | £17.00 |
| Portugal | Standard Delivery | 6-7 Working Days | £22.00 |
| Greece | Standard Delivery | 6-7 Working Days | £30.00 |
| Austria | Standard Delivery | 6-7 Working Days | £19.00 |
| Czech Republic | Standard Delivery | 6-7 Working Days | £19.00 |
| Estonia | Standard Delivery | 6-7 Working Days | £19.00 |
| Finland | Standard Delivery | 6-7 Working Days | £19.00 |
| Hungary | Standard Delivery | 6-7 Working Days | £19.00 |
| Latvia | Standard Delivery | 6-7 Working Days | £19.00 |
| Lithuania | Standard Delivery | 6-7 Working Days | £19.00 |
| Norway | Standard Delivery | 6-7 Working Days | £26.00 |
| Poland | Standard Delivery | 6-7 Working Days | £26.00 |
| San Marino | Standard Delivery | 6-7 Working Days | £19.00 |
| Slovenia | Standard Delivery | 6-7 Working Days | £19.00 |
| Slovakia | Standard Delivery | 6-7 Working Days | £19.00 |
| Sweden | Standard Delivery | 6-7 Working Days | £19.00 |
| Switzerland | Standard Delivery | 6-7 Working Days | £26.00 |
| Bulgaria | Standard Delivery | 6-7 Working Days | £26.00 |
| Croatia | Standard Delivery | 6-7 Working Days | £26.00 |
| Romania | Standard Delivery | 6-7 Working Days | £26.00 |
| Turkey | Standard Delivery | 6-7 Working Days | £26.00 |
| Leichtenstein | Standard Delivery | 6-7 Working Days | £26.00 |
| Albania | Standard Delivery | 6-7 Working Days | £26.00 |
| Belarus | Standard Delivery | 6-7 Working Days | £26.00 |
| Bosnia | Standard Delivery | 6-7 Working Days | £26.00 |
| Kosovo | Standard Delivery | 6-7 Working Days | £26.00 |
| Macedonia | Standard Delivery | 6-7 Working Days | £26.00 |
| Moldova | Standard Delivery | 6-7 Working Days | £26.00 |
| Montenegro | Standard Delivery | 6-7 Working Days | £26.00 |
| Serbia | Standard Delivery | 6-7 Working Days | £26.00 |
| Ukraine | Standard Delivery | 6-7 Working Days | £26.00 |
| USA | Standard Delivery | 6-7 Working Days | £26.00 |