Description
Additional information
PRODUCT RESTRICTIONS
DELIVERY INFO
Reviews (0)
Description
M4 TCC 0512 GEN3 FROM SRC
This is the SR4 TTC Zombie Hunter LIMITED EDITION AEG pro airsoft gun. It has a pre-installed, super-unique metal rail adapter system [RAS], so upgrades and add-ons are installed with ease. A tactical forward grip is also INCLUDED in the package, and is typically installed onto the bottom rail panel. The RAS allows this rifle to be infinitely more customizable, as flashlights, lasers, optics, and other tactical accessories literally mount in seconds.
This gun is great quality and it has some very nice features, such as both front and rear pop up sights. It also has great markings and a high quality hop up to enhance long-range shooting. Ammo type: Seamless 0.20g or heavier (0.23g, 0.25g, 0.26g, 0.28g, etc) BBs. For maximum performance and accuracy, JBBG recommends BULLDOG ammo. Note: Battery and charger are NOT included, as is the case with most SRC-manufactured AEGs.
GUN INFORMATION
Electric automatic; safe mode/semi-auto mode/full auto mode
Rate of Fire: 800-900 rounds per minute
Muzzle Velocity: 330 FPS with 0.20g seamless BBs
Hop-up: Adjustable/integrated
Gearbox: Full metal
Receiver/body: Full metal, laser engraved & serialized
Internals: High strength steel bushings w/ aluminum cylinder
Internals: Steel high-speed performance gear-set
Barrel: Metallic composite inner; Aluminum one-piece outer
Motor: SRC ULTRA High-Torque
Battery compatibility: 8.4v nunchuck Type battery (NOT INCLUDED)
Weight: 8 pounds (extremely realistic)
Additional information
| | |
| --- | --- |
| GENERATION | GEN3 |
| COLOUR | |
| POWER TYPE | ELECTRIC |
| FPS | |
| RECOMMENDED BATTERY | 9.6V 1600 BULLDOG AIRSOFT CRANE BATTERY |
| RECOMMENDED CHARGER | BULLDOG PRO BATTERY CHARGER |
PRODUCT RESTRICTIONS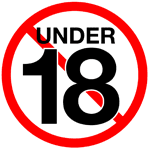 If you are 18 years of age or over you can buy a two-tone Airsoft BB Gun, one which PRINCIPLE COLOUR is significantly different from that of a real firearm i.e. bright orange, green, blue, clear etc.
There is no age restriction to own or to operate an Airsoft gun or pistol. It is within the law for a person that is 18 years or over to purchase a two-tone Airsoft gun or pistol and gift it to a person that is under the age of 18 years of age to own and operate. So, a parent can buy a two-tone airsoft gun or pistol and give it to their child to use or keep regardless of their age. We recommend that an adult should supervise persons under the age of 14 years.
Since October 2007 you can only buy a realistic imitation firearm (one that looks like a real gun i.e. black, tan, gold or silver) if you are at least 18 years old and meet one of the following conditions.
You are a REGISTERED airsofter with a membership of an insured skirmish site. To be registered you must attend a properly organised and insured airsoft site and play for at least three days over a period of not less than two months. Even if you attend and play the three days in your first week, UK Law requires that two months pass from the first day attended before you can legally be registered.
The delivery address is not in the UK
You have a current UKARA membership
You have a current UKAPA membership
You are a member of a properly insured historical re-enactment group or society
You are a film, television or theatre production company
You are (or are acting on behalf of) a museum
You are a Crown Servant in pursuance of your Crown duties
If you cannot meet any of these criteria, you can still buy an imitation firearm, one which PRINCIPLE COLOUR is significantly different from that of a real firearm – i.e. bright orange, green, blue, clear etc.
WARNING: The Manufacturer or Retailer shall NOT be held responsible or liable for any consequential, direct or indirect or special loss, damage, injury or accidents caused by the use of the products that are purchased. In ALL cases the purchaser or user assumes full responsibility and all risk associated with the use of our products.
DELIVERY INFO
| | | | |
| --- | --- | --- | --- |
| UK Mainland | Priority Delivery | 1-2 Working Days | £5.00 |
| | Standard Delivery | 3-5 Working Days | £3.00 |
| | Saturday Delivery | Order Before Thursday | £20.00 |
| | Buy and Collect | 30 Min After Ordering | £0.00 |
| | Free Delivery | 4-5 Working Days | Orders Over £100 |
| Scottish Highlands | Standard Delivery | 4-5 Working Days | £15.00 |
| Isle of Man | Standard Delivery | 4-5 Working Days | £15.00 |
| Channel Islands | Standard Delivery | 4-5 Working Days | £25.00 |
| Jersey | Standard Delivery | 4-5 Working Days | £15.00 |
| Guernsey | Standard Delivery | 4-5 Working Days | £15.00 |
| Southern Ireland | Standard Delivery | 4-5 Working Days | £8.50 |
| Belgium | Standard Delivery | 6-7 Working Days | £8.50 |
| Netherlands | Standard Delivery | 6-7 Working Days | £8.50 |
| France | Standard Delivery | 6-7 Working Days | £13.00 |
| Monaco | Standard Delivery | 6-7 Working Days | £12.00 |
| Denmark | Standard Delivery | 6-7 Working Days | £8.50 |
| Germany | Standard Delivery | 6-7 Working Days | £8.50 |
| Italy | Standard Delivery | 6-7 Working Days | £13.00 |
| Spain | Standard Delivery | 6-7 Working Days | £17.00 |
| Portugal | Standard Delivery | 6-7 Working Days | £22.00 |
| Greece | Standard Delivery | 6-7 Working Days | £30.00 |
| Austria | Standard Delivery | 6-7 Working Days | £19.00 |
| Czech Republic | Standard Delivery | 6-7 Working Days | £19.00 |
| Estonia | Standard Delivery | 6-7 Working Days | £19.00 |
| Finland | Standard Delivery | 6-7 Working Days | £19.00 |
| Hungary | Standard Delivery | 6-7 Working Days | £19.00 |
| Latvia | Standard Delivery | 6-7 Working Days | £19.00 |
| Lithuania | Standard Delivery | 6-7 Working Days | £19.00 |
| Norway | Standard Delivery | 6-7 Working Days | £26.00 |
| Poland | Standard Delivery | 6-7 Working Days | £26.00 |
| San Marino | Standard Delivery | 6-7 Working Days | £19.00 |
| Slovenia | Standard Delivery | 6-7 Working Days | £19.00 |
| Slovakia | Standard Delivery | 6-7 Working Days | £19.00 |
| Sweden | Standard Delivery | 6-7 Working Days | £19.00 |
| Switzerland | Standard Delivery | 6-7 Working Days | £26.00 |
| Bulgaria | Standard Delivery | 6-7 Working Days | £26.00 |
| Croatia | Standard Delivery | 6-7 Working Days | £26.00 |
| Romania | Standard Delivery | 6-7 Working Days | £26.00 |
| Turkey | Standard Delivery | 6-7 Working Days | £26.00 |
| Leichtenstein | Standard Delivery | 6-7 Working Days | £26.00 |
| Albania | Standard Delivery | 6-7 Working Days | £26.00 |
| Belarus | Standard Delivery | 6-7 Working Days | £26.00 |
| Bosnia | Standard Delivery | 6-7 Working Days | £26.00 |
| Kosovo | Standard Delivery | 6-7 Working Days | £26.00 |
| Macedonia | Standard Delivery | 6-7 Working Days | £26.00 |
| Moldova | Standard Delivery | 6-7 Working Days | £26.00 |
| Montenegro | Standard Delivery | 6-7 Working Days | £26.00 |
| Serbia | Standard Delivery | 6-7 Working Days | £26.00 |
| Ukraine | Standard Delivery | 6-7 Working Days | £26.00 |
| USA | Standard Delivery | 6-7 Working Days | £26.00 |